Greg Cahill Bio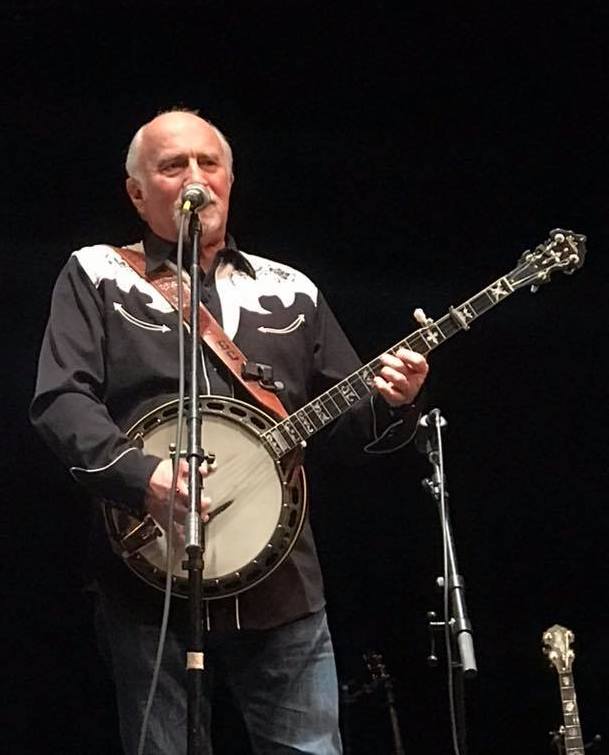 Chicago born and bred, Greg has been playing bluegrass banjo since the early 1970s.
He co-founded The Special Consensus in Chicago in 1975 and has continued to tour nationally and internationally with the band ever since.
In 1984, he created the Traditional American Music (TAM) Program to introduce students of all ages to bluegrass music.
He has appeared on all 19 of The Special Consensus recordings, on numerous recordings by other artists and on many national television and radio commercial jingles.
Greg has also released three recordings:
"Lone Star" (1980, with guests Jethro Burns and Byron Berline);
"Blue Skies" (1992, with Chicago mandolinist Don Stiernberg); and
"Night Skies" (1998, with Don Stiernberg and guests Sam Bush, Glen Duncan and Tom Boyd).
He has also recorded and toured European countries with the ChowDogs (Greg and Slavek Hanzlik, Dallas Wayne and Ollie O'Shea).
Greg has released four banjo instructional DVDs and three banjo tablature books and he teaches banjo at festival workshops and music camps nationally and internationally.
He is a banjo instructor at the Old Town School of Folk Music in Chicago and has been an adjunct faculty member of the music department (teaching banjo) at Columbia College in Chicago.
He served on the Nashville-based International Bluegrass Music Association (IBMA) Board of Directors from 1998-2010 (Board Chair/President 2006-2010), became a Kentucky Colonel in 2010 and was awarded the prestigious IBMA Distinguished Achievement Award in 2011.
Greg was also appointed to the Board of Directors of the Nashville-based Foundation for Bluegrass Music in 2007, elected President of the organization in 2011 and rotated off that board in 2012.
The 2012 Compass Records band recording "Scratch Gravel Road" was GRAMMY-nominated for Best Bluegrass Album;
The 2014 Compass Records band recording "Country Boy: A Bluegrass Tribute To John Denver" received two International Bluegrass Music Association (IBMA) awards;
The 2016 Compass Records band recording "Long I Ride" received an IBMA award and the 2018 Compass Records recording "Rivers And Roads" received two IBMA awards (one for Album of the Year) and a GRAMMY nomination for Best Bluegrass Album.