Dan Eubanks Bio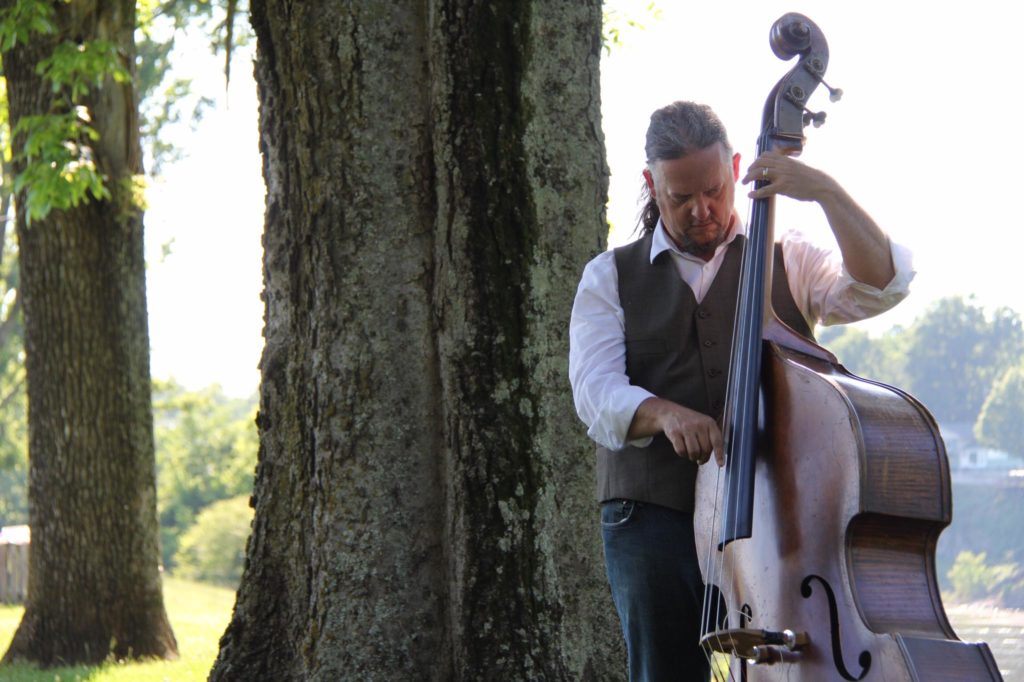 Dan grew up in Crystal City and St. Louis, Missouri, and his grandparents began taking him to bluegrass festivals at a very young age in the 1970s.
He began playing music on drums, then banjo and guitar, and eventually electric bass at age 12. Dan played in country and rock bands throughout high school and attended college on a music scholarship.
His study of jazz bass playing eventually led him to the upright bass and a very diverse musical education that included study of nearly all styles of American music and procurement of a Master's degree in Jazz Studies from Webster University in St. Louis. In 2003, after many years of teaching at several St. Louis-area colleges and universities as an adjunct professor, Dan's desire to get back to his bluegrass and country roots prompted his move to Nashville.
He has been teaching, performing with various bands and working as a studio session musician since his relocation, and he has appeared on the television show "Nashville" several times as a side musician in bands that support main characters.
Dan joined Special Consensus in 2013 and made his first band recording appearance on the 2014 Compass Records band recording "Country Boy: A Bluegrass Tribute To John Denver" that received two International Bluegrass Music Association (IBMA) awards.
He also appeared on the 2016 Compass Records band recording "Long I Ride," which also received an IBMA award, and on the 2018 Compass Records band recording "Rivers And Roads" that received two IBMA awards (one for Album of the Year) and a GRAMMY nomination for Best Bluegrass Album.
Dan released a solo recording titled "Look What The City's Done" in March 2019.