Phil Leadbetter Bio
https://www.unclephilonline.com/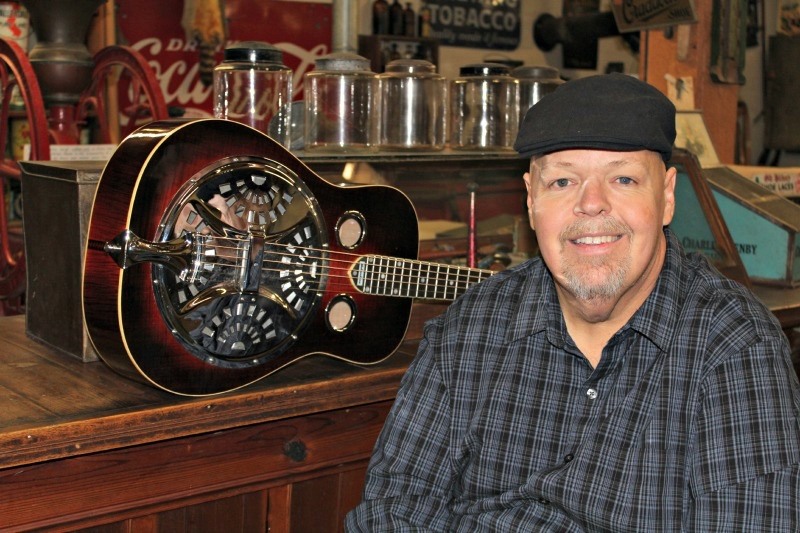 Born in Knoxville, Tennessee, Leadbetter began playing the resonator guitar at age 12. He was a 1980 graduate of Gibbs High School in Corryton, Tennessee.
Gibbs was also the high school attended by country artist Kenny Chesney.
Career A summary of Leadbetter's professional career:
1988: The Grandpa Jones Show
1989: The Vern Gosdin Band
1990-2001: J.D. Crowe and the New South
2002-2006: Wildfire (founding member)
2007-2010: Grasstowne (founding member)
2010–2011: The Whites
2013-2016: The Dale Ann Bradley Band
2016–2017: Flashback (founding member)
In April 2011, Leadbetter was diagnosed with Hodgkins Lymphoma, a form of cancer that attacks the lymph nodes. After 15 months of intense chemotherapy brought improvement, and in late August 2012, he entered a stem cell program which completely healed the cancer (as of Dec. 20 2012).
Leadbetter returned to performing in February 2013 as a member of Dale Ann Bradley's band after nearly 2 years away from the music business.
He released a solo CD "The Next Move" in the fall of 2015.
In March 2016, Leadbetter left the Dale Ann Bradley band to help form the bluegrass group Flashback. The members of Flashback were in the original Grammy nominated J.D Crowe And the New South band from 1994.
Flashback and Crowe toured during 2015 on a 20-year reunion tour.
At the end of 2015, Crowe retired from music, but the band continued to perform under the name "Flashback". Leadbetter departed the band in November 2017 to start a new musical direction.
Awards and recognition
In 1994, Phil received a Grammy Nomination for "Best Bluegrass Album" at the 37th Annual Grammy Awards for his work with J. D. Crowe and the New South on the album "Flashback".
In 2005,2014 and 2019 he was voted International Bluegrass Music Association "Dobro Player Of The Year".
He also won the 2005 "Instrumental Album Of The Year" for his CD "Slide Effects". His song "California Cottonfields" held the #1 spot on the National Bluegrass Chart for two consecutive months in 2005.
In 2015, Phil was awarded "Dobro Player Of The Year" at The International Bluegrass Music Awards. This was his 2nd time winning this award. One of only 3 dobro players to ever win that award.
Phil was inducted into The Atlanta Country Music Hall Of Fame on November 28, 2015.
The Phil Leadbetter Signature Dobro manufactured by the Recording King Company was released in 2019 and is now a top seller in the resonator guitar world.