Jim Hurst – Flatpicking Guitar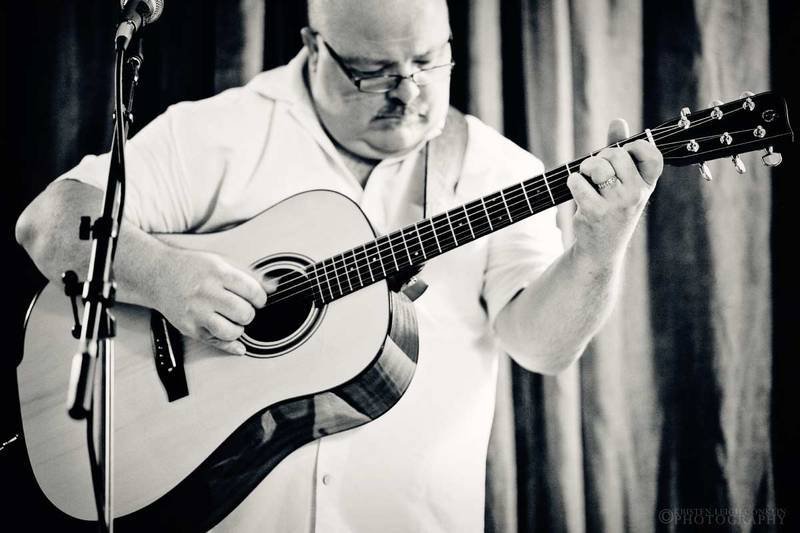 Jim Hurst's unique picking style and mastery of bluegrass guitar wows audiences and is revered by both novice guitar players and his musical peers. His eclectic career has made him a remarkable performer, an experienced instructor and a highly sought after session musician. His affability and gregariousness make him one of the most approachable musicians of his caliber.
The product of a musical family, Jim honed his musical style after being influenced by the likes of Tony Rice, Clarence White and Jerry Reed. He got national exposure with Holly Dunn's Rio Band playing acoustic guitar and mandolin, and singing harmonies; followed by several high profile television and radio appearances while touring with Trisha Yearwood playing acoustic and electric guitar, and harmony vocals. Jim also experienced recording and live performances with Sara Evans.
Itching to play more bluegrass, Jim joined the Grammy-nominated Claire Lynch and her Front Porch String Band in 1995 where he teamed up with kindred spirit and multi-award winning bassist Missy Raines. While with Claire Lynch, Missy and Jim formed a duet, creating ground-breaking arrangements. Jim received IBMA's prestigious "Guitar Player of the Year" awards for 2001 and 2002.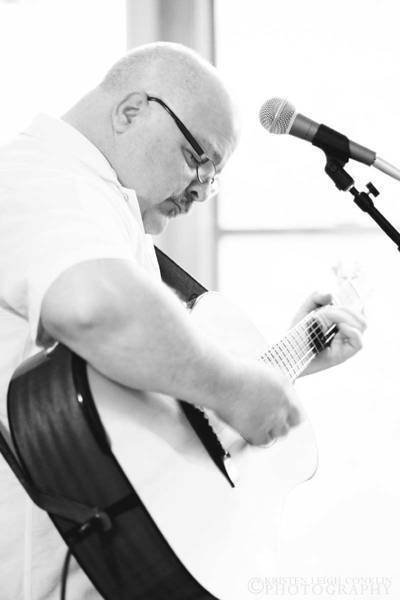 Wanting to pursue greater artistic freedom, Jim left the Claire Lynch Band in 2010 to embark on a solo career. With four previous solo works to his credit, Open Window, Second Son, A Box of Chocolates, and Intrepid, and his latest 2014 release Looking Glass, Jim's virtuosity shines as he consistently sways audiences with his deft finger work and smooth vocals. Jim performs his show full time and teaches at guitar workshops and music camps in North America and Europe. While he occasionally collaborates with other bluegrass greats, his solo performance is what keeps audiences mesmerized.
"Jim Hurst is one of the most versatile and tasteful guitar players I know. Whether he's flailing the rhythm for an old time fiddle tune, laying down a funky groove, or finger picking a beautiful ballad, his playing is both impeccable and creative. Accompanying this instrumental virtuosity is a rich and expressive voice with a surprising range." Mark Schatz
To listen to Jim Hurst is to be amazed by his tasteful and flawless performances. Perfect timing and tone and his unusual picking style has enchanted guitar players from the novice to his peers. It's no surprise, then, that his musical mastery began with a musical upbringing paving the way for a winding and varied career path.
Born into a musical family, Jim spent his youth playing guitar under the influences of flat-picking greats Tony Rice, Doc Watson, George Shuffler, and Clarence White. But the finger-style playing of Merle Travis, Chet Atkins and Jerry Reed was the "turn in the road" for Jim. This amalgam of impact defined his technique.
Using his early years to hone his style, Jim's guitar work and harmony vocals for Holly Dunn's Rio Band brought his talent to both the national and international stage. Then in 1992, going electric, he played guitar with Trisha Yearwood, touring extensively and appearing on numerous radio and television shows. He also performed with Sara Evans, whose 1998 RCA release No Place That Far features Jim's vocals and acoustic guitar work.
Desiring greater freedom to create his own musical path, Jim left the Claire Lynch Band in 2010 to embark on a solo career. Already seasoned with four solo recordings, Open Window, Second Son, A Box of Chocolates, Intrepid, and his latest 2014 release Looking Glass, exhibits his deft guitar work and soothing vocals. His shows meet with rave reviews as he astounds his audiences with his brilliant playing yet makes people feel right at home with his humble congenial and funny persona. Jim is currently performing solo full time, both nationally and internationally, as well as teaching at camps and workshops in North America and Europe. Additionally, his highly sought-after talent has led to side projects with other bluegrass greats. But his solo show, which allows his personal style and unique creativity to come through in spades, is what keeps his audiences mesmerized.