Hello to all Bluegrass lovers, 
we are once again very proud to present:
BLUEGRASS CAMP GERMANY 2018 – May 10th – 13th


"The Appalachia and Bavarian Bluegrass Reunion"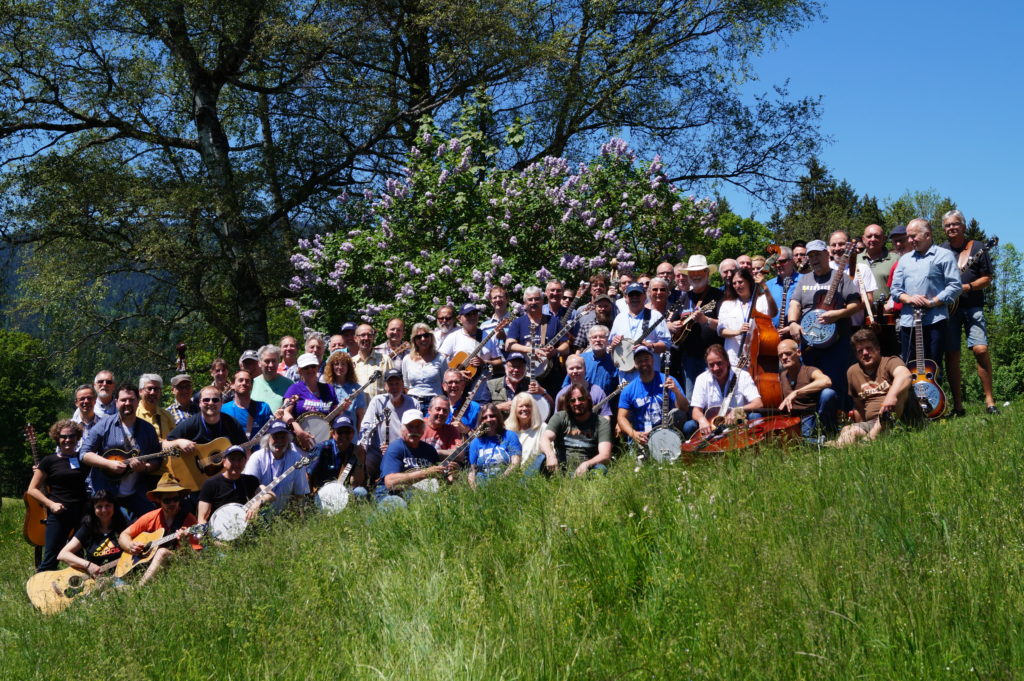 Bluegrass Camp Germany 2017 is now in the history books and we are busy planning the next amazing experience!  Thanks again to all of our friends, old and new, who took part in an experience that brought together so many talented musicians for a wonderful long weekend of friendship, music and illegal amounts fun and laughter.
More than 70 students and 10 teachers from Italy, Ireland, Scotland, Switzerland, England, Holland, USA, Denmark, Finland, Spain, France, Austria,  Slovenia, Czech Republic and Germany converged on the sleepy little village of Fischbachau, Bavaria to participate in our little get together.
Bluegrass Camp Germany 2018
We will once again offer you a 4 day experience for the 2018 Camp!!
Back By Popular Demand! "Our students have spoken and we hear your voice!"
… Greg Cahill and Rick Faris from The Special Consensus, as well as former "Special C" member Ashby Frank have been asked to join us once again us as teachers for the 2018 camp. Please be patient as they check their previous commitments before confirming their places with us.
Easy Rhythm Guitar & Singing will be a new class offered in 2018.  Heidi Helbig will merge the vocal class with the beginning guitar students to help develop those singer songwriter style skills.
We will also attempt to offer Upright Bass with Jim Klopfenstein & Bluegrass Fiddle with Steve Thomas classes provided we have enough interest and registrations. We will then announce the instructors.
Learning by doing!
With the overwhelming success of our new focus on Jamming in Groups, we will once again be divided into groups based on experience and skill level and lead by a few members of our teaching staff.
The morning classes will continue to include the traditional theoretical, as well as, hands on instruction.  In the afternoon, we will be dividing into groups to really get down to the nuts and bolts of playing in band formations.
Advanced players will have the opportunity to fine tune their already developed skill set by sitting in with a "Pro Style Jam Session". So grab your hats and hold on tight…!
Our 2017 American BBQ & Camp Fire Jam Sessions was such an overwhelming success that we have decided to take it to the next level!!!  The fires will be lit just before sundown and the music will soon follow.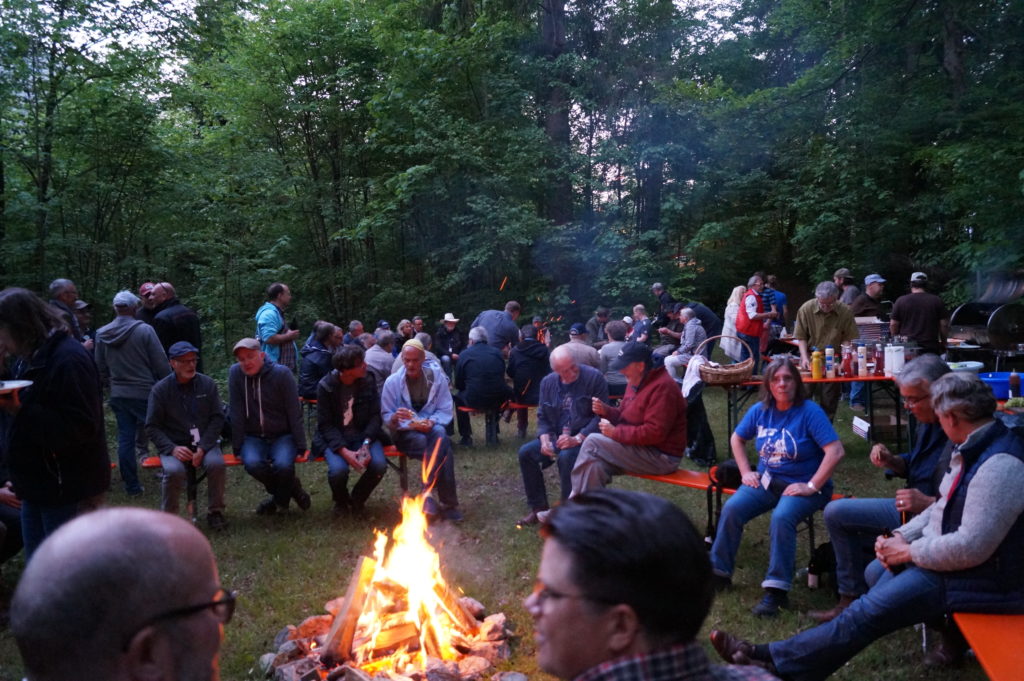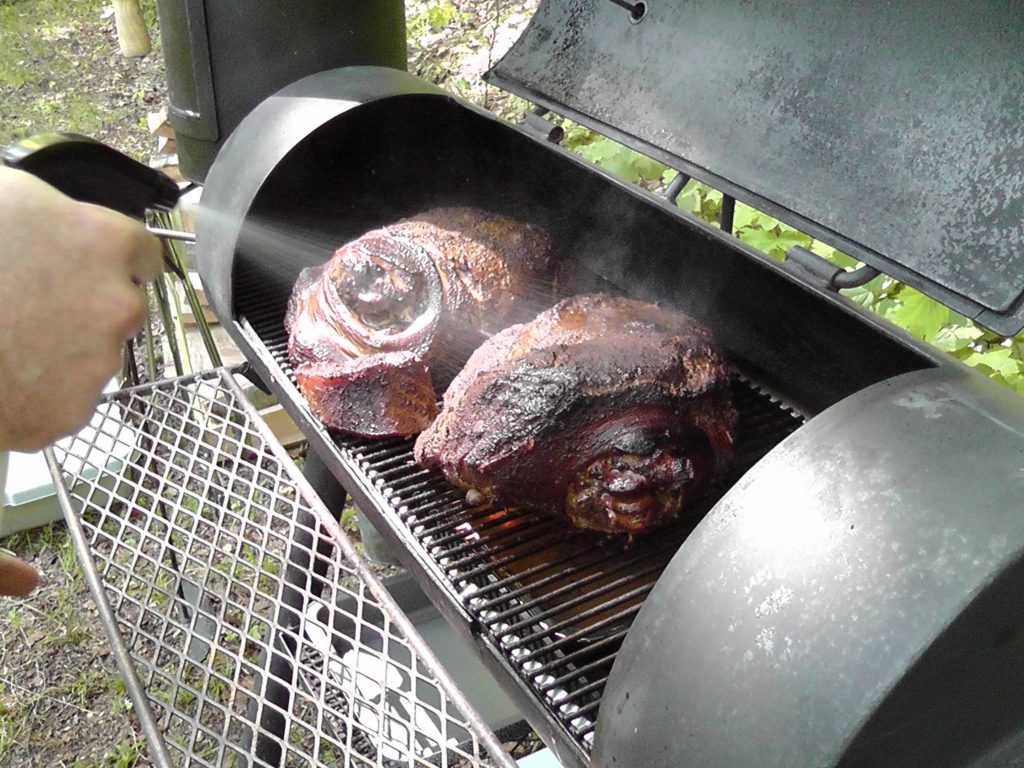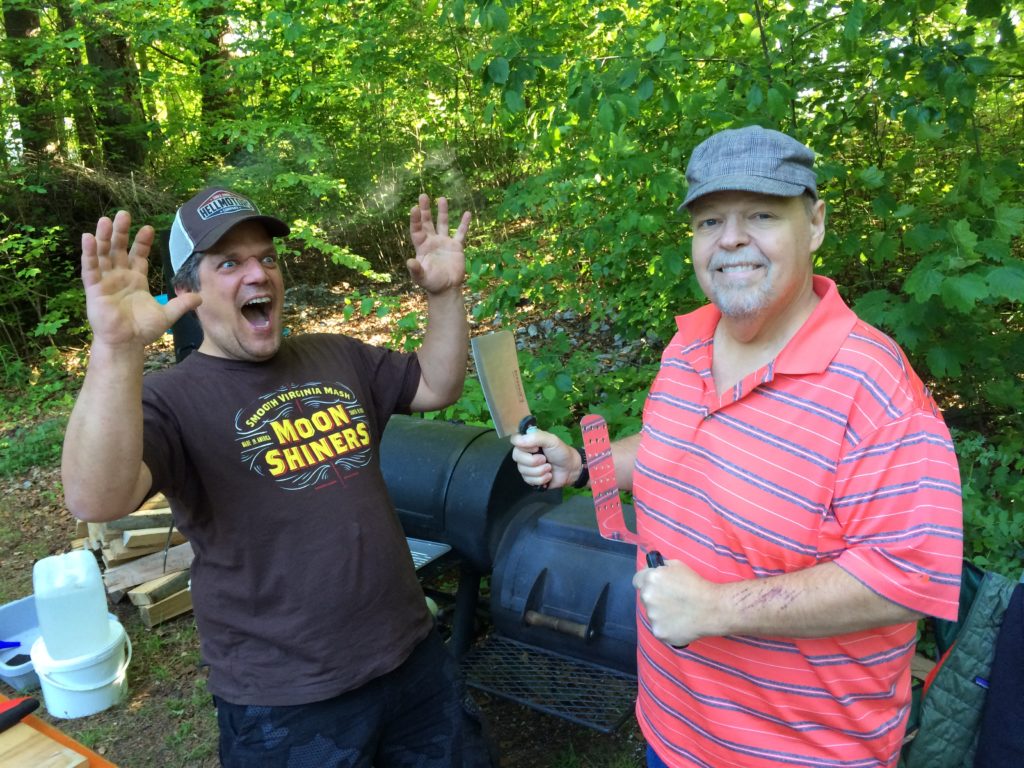 Our camp location is once again, the historic Bildungshaus Achatswies in the lovely Bavarian village of Fischbachau.
If ever there was a setting intended for learning, playing and sharing Bluegrass Music, this it is!
We invite everyone to come on down, have a seat on our big back porch, take a big deep breath of the fresh Alpine air and be prepared to be inspired by a landscape that can only be described as "Spectacular".
We truly believe a family style atmosphere is one of the most important aspects for hosting a successful camp and Fischbachau does not disappoint!
We invite Bluegrass musicians of all playing levels to join us for a long, fun filled weekend of interacting with other musicians and learning traditional American Bluegrass styles taught by the best professionals in the industry.
We look forward to seeing you once again in Fischbachau!
All the best from Munich
Mike Pugh and Rüdiger Helbig
Bluegrass Camp Germany Management Team